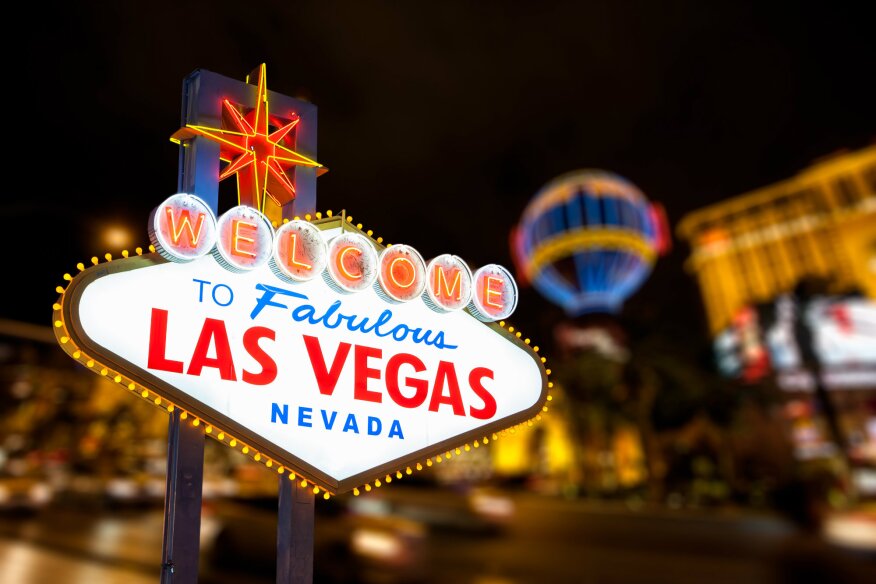 As we all know, Las Vegas offers a plethora of adult entertainment, but what about fun for the family? Say no more — we've searched for family-friendly fare and have come up with all kinds of places you can take big and little kids. So if you've come to the PSP Expo with your family, here are some must-see Vegas attractions.
Rides and Games
Adventuredome at Circus Circus: This 5-acre indoor theme park has rides and games for all ages. The 25 rides include some crazy-fast roller coasters (older family members should try the El Loco), plus there are arcade games, miniature golf and two 4-D theaters. Free admission; pay as you ride or play. 2880 S. Las Vegas Blvd, Las Vegas; (702) 794-3939.
GameWorks: More than 200 games in themed areas, plus arcade games — yes, there's PacMan — as well as eight bowling lanes, two pool tables, 60 computers for competitive games, and 30 TVs airing sports games. Town Square location, 6587 S. Las Vegas Blvd. #171; (702) 978-4263.
Fast Lap Indoor Kart Racing: It's easy to play race car driver here. Equipped with Honda 200cc engines, the vehicles can reach up to 50 mph as drivers zip past colored and checkered flags. Located about 10 minutes (by cab) from the Vegas Strip. 4288 Polaris Ave., Las Vegas; (702) 736-8113.
Las Vegas Ice Center: Sure, this rink hosts hockey games and ice skating competitions, but times also are set aside for public skating every afternoon — and Friday night is Teen Skate. It's best to call ahead for hours and rental fees. 9295 W. Flamingo Rd., Las Vegas; (702) 320-7777.
Museums and Parks
Discovery Children's Museum: This huge downtown museum has nine themed exhibit halls, offering many learning experiences, such as Water World's play stations, which use water wheels and whirlpools to teach about water movement; Mystery Town, an interactive area for amateur detectives; The Summit, a 70-foot climbing structure; and Toddler Town for ages 5 and younger. 360 Promenade Pl., Las Vegas; (702) 385-5437.
Las Vegas Natural History Museum: This fascinating museum has something for all ages, including the Prehistoric Life Gallery with a 35-foot-long T-Rex that moves its head and roars (cue children squealing happily). Not to mention galleries devoted to wild Nevada, geology, wildlife (land and marine galleries), African prehistoric primates, Egyptian treasures and young scientists. 900 N. Las Vegas Blvd., Las Vegas; (702) 384-3466.
Town Square Children's Park: At Town Square Shopping Mall, this park offers storytelling and performances, and popular spots such as a splashpad and a hedge maze that's trimmed low so parents can watch the munchkins work their way through. Kids also love the treehouse, the princess tower playhouse and, for toddlers, a bakery café playhouse. 6605 S. Las Vegas Blvd., Las Vegas.
Bellagio Conservatory & Botanical Gardens: For a peaceful (and free!) getaway, this place can't be beat. The elaborate floral displays here change each season — one, for example, made visitors feel as if they were in the ocean surrounded by fish, coral and floating jellyfish. The exhibit running Sept. 18 to Nov. 27 will be "Autumn Harvest." Free and open to the public 24/7, it also offers live music in the Victorian Gazebo. 3600 S. Las Vegas Blvd., Las Vegas; (702) 693-7111.
Madame Tussauds Las Vegas: For most of us, this wax figure museum is the closest we'll get to the rich and famous. Set in the Venetian Hotel-Casino's Grand Canal Shoppes area, you'll find the stars' statues grouped in different rooms: professional athletes, TV actors and actresses, music legends, and even Marvel superheroes. 3377 S. Las Vegas Blvd., Las Vegas; (866) 841-3739.
Shows
There are plenty of family-friendly shows in Las Vegas, many of which are free. If a ticket is required, it will be noted.
Cirque du Soleil shows: For incredible acrobatic performances sure to please adults and kids, Cirque troupes can be found at these locations: the "O" water show at Bellagio, (866) 353-5625; Zarkana at Aria, (855) 927-5262; Mystère at Treasure Island, (855) 275-5692; The Beatles LOVE at the Mirage, (800) 963-9634; Michael Jackson ONE at Mandalay Bay, (877) 632-7400. Tickets required.
Bellagio Fountains: This mesmerizing show of water, music and light occurs periodically day and night outside the Bellagio Hotel & Casino. The spectacular fountains are synchronized with a variety of music, and each show is different. 3600 S. Las Vegas Blvd., Las Vegas.
Fall of Atlantis: Occurring every hour at the fountain in the Forum Shops area of Caesars Palace Resort & Casino, this seven-minute show is a real crowd-pleaser. It tells the myth of Atlantis using animatronic figures and special effects such as lasers, fog, fire and water. 3570 S. Las Vegas Blvd., Las Vegas.
Musical shows: Blue Man Group at Monte Carlo Resort, (702) 697-1655; Jabbawockeez at the Luxor, (800) 557-7428; Recycled Percussion interactive show at the Tropicana, (866) 983-4279. Tickets required.
Medieval Village: Jugglers, magicians and others entertain on the Court Jester's Stage in Excalibur Hotel & Casino every 45 minutes, starting at 11 a.m. 3850 S. Las Vegas Blvd., Las Vegas; (702) 597-7777.
Fremont Street Experience: Catch daily shows, live performances and the Viva Vision light-and-sound show, projected on a gigantic LED canopy overhead, in this revitalized downtown pedestrian-friendly space. Information: (702) 678-5600.
Mirage Volcano: Every 15 minutes, from dusk to midnight, a volcano erupts, shooting smoke and fire 100 feet above the lake outside the Mirage Hotel & Casino, to the delight of sidewalk onlookers. For an extra treat, venture inside the front entrance, where there is a vibrant rainforest under a 100-foot-high dome that you can explore. 3400 S. Las Vegas Blvd., Las Vegas; (702) 791-7111.
Animals
Shark Reef Aquarium at Mandalay Bay: View 15 shark species, piranhas and crocodiles — 2,000 sea creatures in all — in 14 exhibits. The 1.3-million-gallon main tank includes an acrylic tunnel, which gives visitors walking through it a nearly 360-degree view of the sharks and fish. At the Touch Pool, guests can touch crabs, rays and, yes, sharks. 3950 S. Las Vegas Blvd., Las Vegas; (702) 632-4555.
Shark Tank Tours at Golden Nugget: The facility's marine biologists conduct behind-the-scenes tours to reveal the inner workings of this 200,000-gallon aquarium. Everything you ever wanted to know about sharks can be learned here. 129 E. Fremont St., Las Vegas; (866) reservations, 946-5336.
Mirage's animal habitats: Here you'll find a 2.5-million-gallon Dolphin Habitat. And at the hotel's front desk is a huge aquarium with more than 1,000 coral-reef species from around the world. Siegfried & Roy's Secret Garden is home to white lions and tigers, black panthers, leopards, golden tigers and lions. 3400 S. Las Vegas Blvd.; (702) 791-7188.
Flamingo Wildlife Habitat: This 15-acre habitat boasts a huge flock of Chilean flamingos. They're joined by swans, ducks, turtles, koi fish and two brown pelicans, rescued in 2012. Admission is free and it's open to the public, 8 a.m. to dusk. 3555 S. Las Vegas Blvd. Las Vegas; (702) 733-3349.
Comedy shows: Mac King Comedy Magic Show at Harrah's, (702) 369-5222; or ventriloquist Terry Fator at the Mirage, (866) 983-4279. Tickets required.
Venetian's Streetmosphere: This Renaissance Italian street-performing group wanders through The Venetian's Grand Canal Shoppes area, putting on short shows, including a 15-minute opera. While there, make a reservation for a gondola ride — either along the canals inside, or on the lagoon outside. 3355 S. Las Vegas Blvd., Las Vegas; (702) 414-1000.
Chocolate Heaven
Ethel M Chocolate Factory: Take a self-guided tour at this plant in nearby Henderson and watch the chocolatiers and machines at work. Better call ahead to make sure it's a production day. There's also a botanical cactus garden on the property. 2 Cactus Garden Dr., Henderson, Nev.; (800) 438-4356.
Hershey's Chocolate World Las Vegas: There are two floors of chocolate-y goodness to explore, the most striking being a Statue of Liberty carved out of nearly 800 pounds of Hershey's chocolate. You can also customize your own chocolate bar, star in a Reese's Peanut Butter Cup TV ad and browse through the merchandise. New York-New York Hotel & Casino, 3790 S. Las Vegas Blvd., Las Vegas; (702) 437-7439.
M&M's World: This four-story retail center next to MGM Grand offers every M&M's collectible you can think of — and M&Ms in 22 colors. You can personalize the candies with your own message, too, and watch the short, kid-friendly 3-D movie "I Left My M in Vegas," playing throughout the day. Showcase Mall, 3785 S. Las Vegas Blvd., Las Vegas; (702) 740-2504.
COOL, NEW STUFF
The Las Vegas High Roller is said to be the world's tallest Ferris wheel. At 550 feet (about as high as a 43-story building), it might be too scary for young kids, but older siblings and parents will get a kick out of it. Located on the Promenade, it's near the LINQ Hotel & Casino (formerly the Imperial Palace).
Speaking of The LINQ, it has introduced what's being called a "new concept" to Las Vegas — FAME. That stands for Food, Art, Music, Entertainment and, in this case, that means a Chinatown food market complete with true street fare, drum performances, lion dances and more.
Oh, boy — are the kids going to love this! Circus Circus' Adventuredome has a brand-new Special FX Theatre, which features SpongeBob SquarePants and Dora the Explorer. The 4-D special effects ride has a height restriction of 33 inches minimum; those under 42 inches must be accompanied by an adult.
Are your family members fans of the Blue Man Group? Then the "Behind the Blue" backstage tour is for them. Available at Monte Carlo Resort & Casino (3770 S. Las Vegas Blvd., Las Vegas), the 90-minute tour runs Tuesdays, Thursdays and Saturdays before the first performance of the night. Visitors get an up-close look at the props and instruments, and the sound check with cast and crew. Tickets must be bought before 2 p.m. the day of the show; call (877) 459-0268.