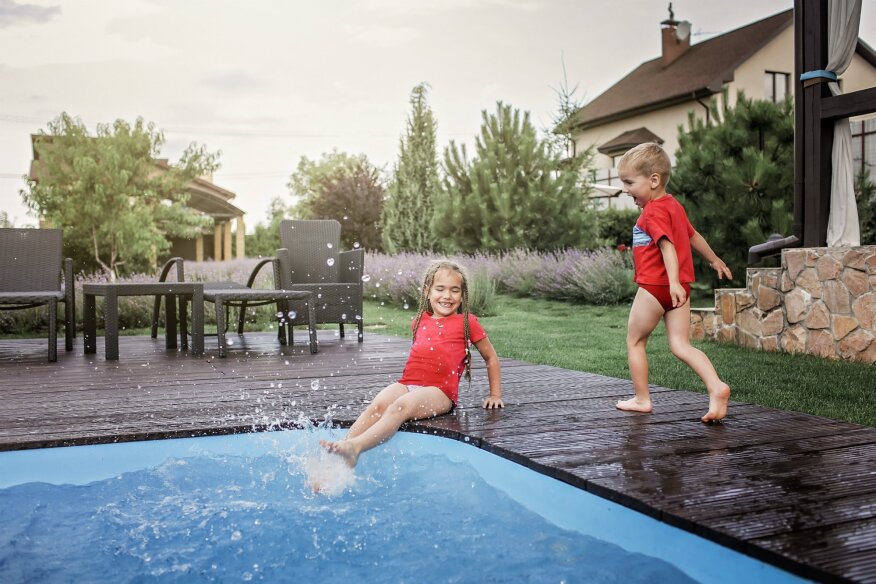 When it was announced that California would shut down because of the coronavirus pandemic, pool/spa service professional Javier Payan was on the road, headed from San Diego to Long Beach, Calif., a couple hours away, for the Western Pool and Spa Show.
Spring already was getting off to a rainy start, which was slowing down work for Payan. Then the Western Show was shut down a couple hours before it was scheduled to open. The following week, the state of California shut down most of the state in response to the pandemic. It didn't portend well.
"When it's raining and you throw a pandemic in the mix, you're thinking, 'This is going to be bad,'" Payan says. "But once the sun popped back up and the weather warmed, it's been as busy as can be."
It's been a year of surprises. With precious little preparation, the pandemic and accompanying economic shut-down required companies to turn on a dime and incorporate practices they hadn't considered before. Then, within weeks, the phones wouldn't stop ringing. The result is sales that are brisker than many recall in more than a decade combined with unprecedented supply-chain issues and exacerbated staff shortages.
Here, professionals talk about this crazy year.
Construction
Pool/spa builders saw perhaps the largest about-face in the industry. When the economy shut down, some worried the year would essentially be lost. Not all states were quick to embrace pool construction as an essential service, and millions had joined the unemployment rolls overnight.
Within a matter of weeks, it became very clear that 2020 would, in fact, not be lost. Stuck at home with all the money they saved on vacations not taken, homeowners began adding pools of all types and price levels.
This happened even in Pennsylvania, one of the few states that shut down construction for several weeks, causing pool/spa builders to fear for the year. "Everyone wants pools," says Tony Caciolo, president of Monogram Custom Pools of Coopersburg, Pa. "We're getting calls from people who bought something on the internet and want us to assemble it, all the way to $800,000 projects."
By late summer, pool/spa builders were reporting backlogs that extended to the end of the year — at least. Others were already booked until the middle or even the end of 2021.
One of the biggest challenges has been managing leads. Where they traditionally receive a handful of leads each week, some now receive dozens a day.
Under normal circumstances, builders would grow their companies to meet the demand. But in this climate, they're hesitant. "I've talked to several builders who have said, 'We could do a lot more, but, one, we can't add crews because there aren't any people out there to work. And, two, we don't want to increase our exposure if things slow down really quickly,'" says Dick Covert, executive director of Master Pools Guild.
Service
From the beginning, the service sector didn't miss a step. With very rare exceptions, states and municipalities instantly viewed pool/ spa maintenance as essential, allowing techs to keep to their schedules, albeit with new no-contact and social-distancing practices.
"When the pandemic started, we were bracing for a lot of attrition of our service clients," Payan says. "But we're not losing any more customers than normal, and we're gaining the normal amount."
Repairs and equipment replacements, in particular, have been on the rise, and service firms report signing up more customers than normal for regular maintenance.
Other factors helped. "I think the Paycheck Protection Program loans really gave all small businesses that got it a big boost of capital," Payan says. "Now I feel a lot of companies have invested in vehicles and equipment. Most everybody in our company got raises this year. You'd think there'd be a freeze of pay in a pandemic."
With demand up and prices increasing in some product categories, at least one industry leader is advising service firms to do something they all too rarely do — raise their prices, and do it soon.
"I see on social media, 'I'm thinking about raising my prices but I'm afraid I might lose some clients,'" says David Hawes, CEO of H&H Pool Services, Inc. in Dublin, Calif., and the CFO of the Independent Pool and Spa Service Association. "But we are in high demand right now and, not that we're taking advantage of the situation, but for many people it's past time to raise prices."
Service professionals shouldn't just randomly choose a new price, he suggests. Instead, assess expenses and determine how far off you are from your target margins, then raise prices accordingly. "It's not like we just say, 'Okay, it's been six months. Let's raise prices,'" he says. "I like to be able to explain, 'We've absorbed four price increases since your last increase. I've done a financial study of what it costs to [achieve our margins], and now we have to pass the prices increases on.'"
Many companies are overdue, so this is a good time. "The fact that we're in such high demand makes it a little better," Hawes says. "People who really need you are not willing to go out and look for someone else. While they think they'll find someone cheaper, in the back of their mind, they also worry that they won't find someone as good."
Retail
Without a doubt, this segment had the most distressing start to the pandemic and had to make big changes, fast.
While many states and municipalities conceded that pool/spa chemicals were essential items, some didn't allow pool/spa stores to operate for several weeks. Many more allowed pool/spa retail businesses to operate, but still banned the opening of storefronts. Instead, they could only transfer product via delivery or contactless pickup. In some cases, pool/spa retail stores were limited to selling products deemed essential.
Some stores were even closed by police, who misinterpreted the stay-at-home orders and didn't recognize that, at the very least, chemical sales were essential.
Retailers who had at least dabbled in e-commerce, alternate payment methods and texting systems before the pandemic were able to pivot fastest, as they could employ those tools to make contactless sales, set up deliveries, and arrange customer pickups. The others had to learn in a hurry.
By summer, it appeared retailers of all stripes were back to normal, with some even breaking sales records. But it remains to be seen whether they will be able to make up for the sales lost in the first several weeks after government stay-at-home orders were issued.
The Challenges
A major component of the paradox that is this year, supply-chain issues are continuing to trouble the industry.
"That's a double-whammy — more demand, less supply," Caciolo says.
For retailers, one of the rarest product categories remains hot tubs. "We're still not able to get our main line of hot tubs from the manufacturer [and] there's no indication yet as to when," says Dan Lenz, vice president of All Seasons Pools & Spas in Orland Park, Ill. "And we're just approaching hot-tub season."
He has heard that some manufacturers are having service-firms return purchased parts so they can be used in the production of whole goods. To prepare for continued parts shortages down the road, Lenz has instituted a new policy with his service techs.
"When they replace a piece of equipment, they make sure we're stripping any salvageable part off the old piece of equipment, bringing it back, and finding a place to warehouse it," Lenz says. "We've never wanted to use used parts, but this year heater parts were in very short supply."
Another product often cited as hard to obtain is heaters — something of an irony in a year when most families are looking to extend their swim seasons as children are kept attending school at home.
For builders, many of these supply-chain issues are generally resolved by the time another impediment is overcome. "Most of our members have not had delays [acquiring products]," Covert says. "Part of it, I think, is because of delays they were having in getting permits and inspections. By the time they could get the inspections, they would have had the equipment they needed."
Builders and service firms alike have also experienced shortages with filters, pumps and other products.
Despite these shortages, products purchased through Master Pools went up significantly in 2020 compared with last year, Covert reported.
The second major hurdle this year is one the industry has faced for more than a decade — the labor shortage. But the pandemic seems to have exacerbated it.
"One of the things that's really surreal is that unemployment is really high, so you'd think if you're hiring that you'd have a parade of people lining up," Payan says. "That is just not happening. When you have people on unemployment getting stimulus money, there's no motivation to go to work. Or maybe they can't because they have to stay home with the kids."
Because of this, many company owners don't feel they can take advantage of the historic growth to rescale their companies. The situation has tinged a year of relief with frustration. "I talked to a builder today whose biggest frustration is saying 'No' to people," says Dominick Mondi, executive director for the Northeast Pool and Spa Association. "They say, 'I want to put that heater in but I can't get it right now.' Or, 'Trust me. I want to build your pool, but I can't get there until next spring.' They can't ramp up the people or they can't get the materials. That essentially feels like money on the table."
Outlook
With early-buy season here, builders, service professionals and retailers are thinking about these shortages. In trying to develop their early-buy strategy, they're tempted to order more than normal for two reasons: They're concerned about being caught without product next year if the shortages continue; some manufacturers have already announcing price increases, and they worry more will come.
But, for some, this impulse is tempered by the fear of the unknown. Reality has subverted expectation at least twice this year, so some wonder: Who's to say it can't again without warning?
Some builders plan to let their accumulating backlog of orders help dictate early buys. If warehouse space allows, they plan to order the parts they need for those customers who've already signed on the dotted line.
While company owners are exercising caution, most expect this year's frantic pace to continue through 2021. Of course, untold numbers of families have pools scheduled to be built throughout next year. But they also expect families to stay close to home as vaccines are rolled out and everybody's comfort level with travel gradually builds.