We believe that those we designate Top 50 Service firms should be well-rounded companies. So we judge based on five pillars: Revenue, as an indication of the company's health; Employee Management, as staff is a company's most valuable resource; Industry Involvement, as a way to measure a company's contribution to the industry and willingness to learn from others; Internet Presence to show a firm's outreach and marketing skills; and community involvement, to find companies that are also good citizens.
Each year, we like to recognize those who scored highest in some of those pillars. Below, find who received the fared best in terms of revenue, staff management, community involvement. Also see which of the Top 50 are more active in the commercial space.
Revenue
Revenue is not the sole determinant in appearing on the list, but it is one of five factors. These firms ranked highest in Total 2022 Service Revenue. They also placed highly in 2022 Residential Service Revenue.
Staff Management
The judging categories included Staff Management, for which companies explained their training practices, among other things. These firms received the highest scores for their training methods.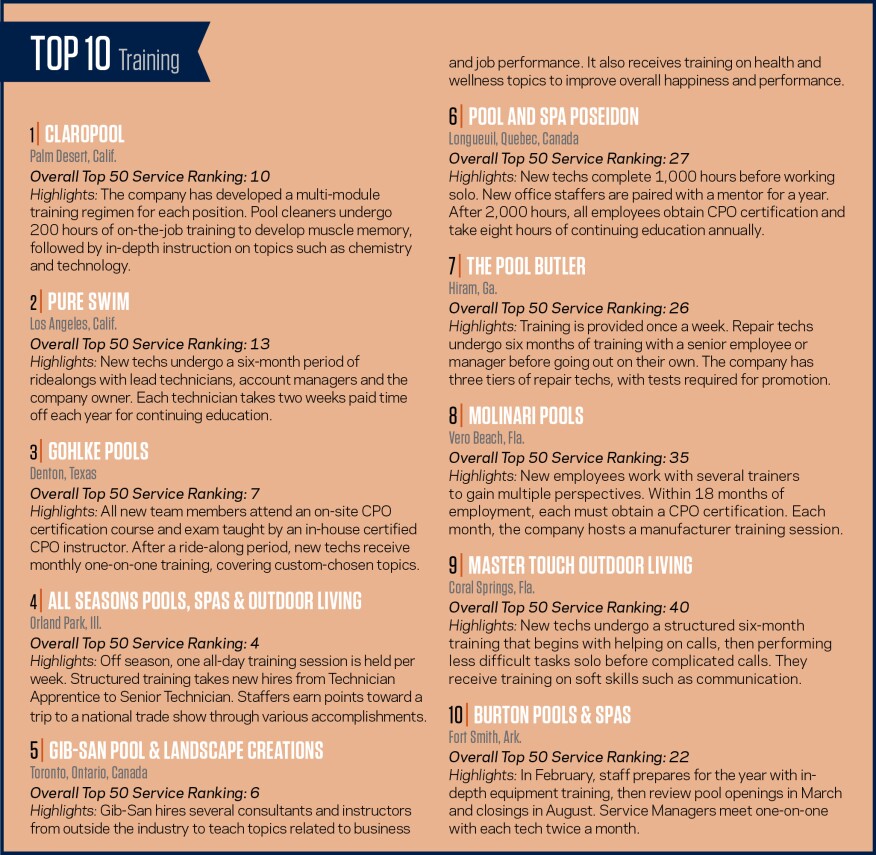 Community Involvement
Community involvement was another consideration in choosing well-rounded companies for the Top 50. These 10 received the highest scores in community service and charitable donations.
Commercial Players
Commercial work makes up a significant portion of business for some of our Top 50 companies. These 10 earned the most revenue from this specialty.