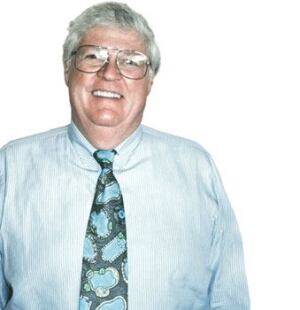 Al Inglin, a driving force in industry education and an avid association participant, died unexpectedly of an infection Oct. 6. He was 76 years old.
Inglin was co-owner of Aqua Pool Service and Supply in Richboro, Pa., which he ran with his wife, Nancy, for more than 40 years. After the Inglins sold the company and retired in the 1990s, Al continued to perform temporary duties such as helping in the rush to open and close pools.
The day Inglin went into the hospital, he called in sick to Aqua Pool for the first time in his career.
After retirement from Aqua Pool, Inglin focused primarily on his consulting firm, Advanced Training and Compliance. He ran that company until his passing.
Inglin served as president of the National Spa & Pool Institute (precursor to APSP) in 1994, and was president of the Northeast Spa & Pool Association in 1987 and 1998. He also held several posts with the Penn/Jersey Chapter of NESPA.
But even more than those high-profile positions, Inglin was famous for his contributions to education, especially in the Northeast. He was one of the authors of the first service technician certification manuals and helped develop the course, which began in NESPA before being adopted by NSPI. He helped establish some signature NESPA classes, such as its winterization course, and also assisted in moving the group into its current facility, with its expanded hands-on education space.
"If anybody would be the more current father of education ... it would be Al," said George Kazdin, president of Kazdin Pools & Spas Inc. in Southampton, N.Y.
Known for his enthusiastic, cheerful personality, Inglin also is credited with mentoring several industry professionals and encouraging them to participate in the industry associations.
"When I became active in NESPA and then went on to be the first woman president of NSPI, he backed me all the way," said Arlene Stachel, co-owner of Mt. Lake Pool & Patio in Doylestown, Pa. "He was absolutely my mentor. A great man."
Though education was his forte, Inglin was key in government relations in the Penn-Jersey area as well, Stachel said. His overall kind and fair disposition helped in this pursuit, as well as in smoothing out kinks within the associations. "He was a very fair person," Stachel said.
In addition to his industry participation, Inglin was an active member of his church and belonged to the Southampton Fire Co.
"His whole life was about service — service to the industry, service to his church, service to his community. That continued right up to the very end," said Nikki McGalliard, a sales representative with Hazel Sales Co., based in Callao, Va., and a friend and former employee of Inglin's.
Al Inglin is survived by Nancy, his wife of 55 years, as well as son Thomas Inglin and daughter Linda Ipri, their spouses, four grandchildren and two sisters.
The family has asked that, in lieu of flowers, gifts be sent to St. John's Lutheran Church in Hatboro, Pa.