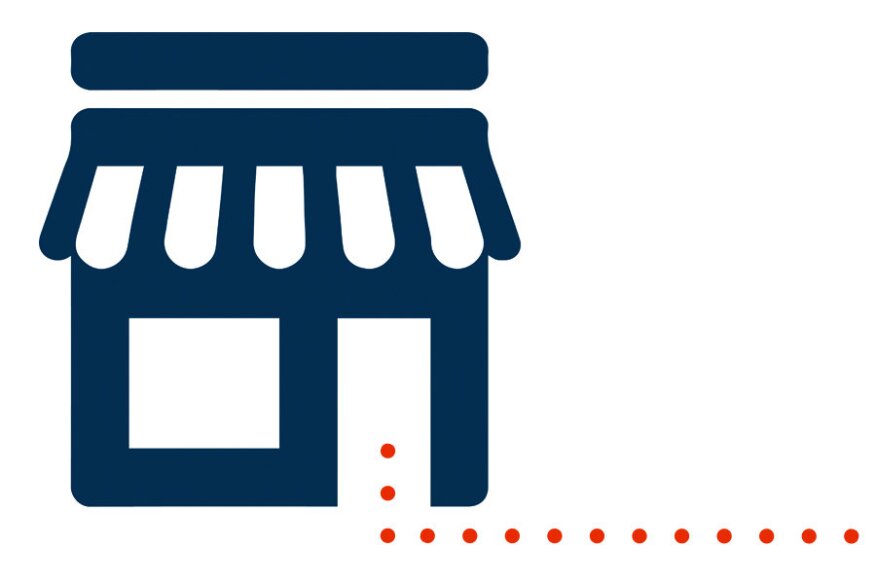 Opening a pool and spa retail store is an adventure unto itself. But once you've mastered the finer points of chlorine merchandising, vendor relations, and point-of-sale displays, it might be time to think about opening a second location.
As exciting as that proposition might seem, expanding into other communities comes with its own unique brand of risks. Done correctly, it could cement your company as the retailer to beat. But mishandled, it could set you back. There are many factors to take into consideration before making such a large financial investment, and such a move requires a mashup of business planning and good old-fashioned bravery. Here are a few things you need to know before taking the leap.
Internal examination
Before considering a second location, it's best to assess the current one — examining it for weak spots that may make it difficult to invest in another venture.
The number-one weak spot is a lack of money. Significant upfront expenses and debt may incur from opening a new store, resulting in lost profits if the new location can't support itself. So the first operation may have to financially cover the second for a while, says Shahara Wright, business development strategist.There are no hard and fast rules about how much revenue the first store should generate before owners open a new one, but experts agree the business should be brisk and the finances solid for the foreseeable future.
Also take a good look at your management staff. You might be blinded by your crew's efficiency, led to believe the key to expansion success is simply to relocate one of those great managers to the new store, or split up your most competent team members. Not a good idea.
"Probably the first mistake ... is [taking] an amazingly successful store and [cannibalizing] it by taking the great staff and spreading themselves too thin over multiple locations," says Ted Lawrence, corporate retail category manager for Covington, La.-based PoolCorp.
Instead, he recommends building a little "bench strength" ahead of time: Take the time to sufficiently train enough team members in Store A so you can seamlessly move some to Store B.
Location, location, location
Once you've determined that the business is healthy enough for expansion, think about the location of the new store.
You can start looking in communities where you already do business. Seven years after opening its Wilmington, Ill. headquarters, DesRochers Backyard Pools and Spas opened a second store approximately 18 miles away in Morris, Ill., because they already were building and servicing pools there, says Brooke Rossi, regional general manager. They later opened a third location in Shorewood, Ill. , where they did a brisk pool service business.
Familiarity with a community doesn't guarantee a good fit. Substantiate hunches with hard economic facts. This involves researching basic statistics, including median income levels and the number of pool owners in the area, to ensure that the neighborhood can support your business.
Lawrence recommends beginning this investigation on the Web, where you can find plenty of information from the U.S. Census Bureau. Realtor websites can be a good source of information, and it's also worth taking a peek at the Google satellite image of the neighborhood in question. It generally provides an aerial view showing the number of backyard pools in an area, as well as how many backyards are large enough to accommodate pools and spas.
"It sounds really crude and basic, but it's very effective," Lawrence says.
Combining online fact gathering with a little pavement pounding — you know, talking to actual people — isn't a bad idea. This strategy has been very important to Crystal Lake, Ill.-based Arvidson Pools & Spas, which has three stores. Each time it has considered opening a new location, its president, Dennis Marunde, reached out to customers to learn why they made the trip to an Arvidson store rather than a local competitor. That information can help determine not only where to build your next store but perhaps even what other types of merchandise to carry.
Marunde also seeks input from vendors, whom he considers partners. He wants to learn whether they would like Arvidson to serve a proposed area, and if they think it's a good opportunity.
Vendor assistance also can be attributed to the success of Mermaid Pool, Spa & Patio's secondary location in Muncie, Ind., which opened in 1995. "Our vendors were promoting 'grow or die' philosophies," says Brenda Murr, vice president. "We opened the Muncie store with a lot of guidance and expertise from those vendors."
Advertising and marketing
When it's time to open the new store, most retailers cannot simply throw open the doors and wait for crowds to come running based on the first location's popularity.
In fact, that is one of the biggest mistakes a retailer can make. Name recognition alone might cause customers to flock to the newest Cheesecake Factory or Starbucks, but pool and spa retail stores are a little different. A cohesive advertising and marketing plan must be put in place to raise awareness.
"You have to treat this store like it is brand new and no one has ever heard of your company or your brand," Lawrence says. "You are starting all over again."
As far as marketing, he cautions against a one-and-done strategy, such as holding only a Grand Opening event, which could fall flat for a number of reasons, including bad weather or other happenings in the neighborhood. Instead, he suggests a five-event marketing plan to carry the new store through summer. Start with the Grand Opening, with food cooked on your new line of smokers and grills, of course. That should be followed with special events on Memorial Day, Fourth of July, and Labor Day. Then the campaign can wrap up with an End-of-Season Sale.
When it doesn't work out
Even when you've done everything by the book and developed a seemingly surefire formula for success, there's always a chance something can go wrong — and you need to be prepared for that as well.
"We signed the lease, did the buildout in 2007 when everything was booming …" says Rossi about opening the fourth DesRochers Backyard Pools and Spas location. "Our first summer going into it was 2008. The housing market … just completely stopped. No one was spending as much."
That business closed when the five-year building lease ended.
However, the owners did learn a valuable lesson. In addition to the undesirable economic climate, poor store operation methods may have contributed to the store's demise. To prevent a repeat, the company developed a retail procedure manual, with more than 100 store operations to help ensure that all DesRochers customers — regardless of location — receive the same high level of service.
National economic collapses aside, the causes of a failed secondary location can be much more mundane. Things can even fall apart before they begin.
"It blew up," says Marunde about the fourth store he was planning to open west of Chicago. After many months of research, the title company found out that the property Marunde was about to purchase came with more than $700,000 in unpaid taxes. If he bought it, he'd be responsible for the purchase price as well as the tax debt. He stepped away from the transaction, but did not let that sour his goal of opening another location. He's actively looking for another building.
"You live and learn, and you keep going forward, and that's what we're doing," he says. "We're going forward."
Expansion by Acquisition
Most retailers looking to expand their store's presence will either lease/purchase an existing space or build out a new location. But others choose to expand by acquisition. Pool Scouts, a pool service franchise operation, recently began offering services in Virginia Beach, Va. The owner, Buzz Franchise Brands, set it up by acquiring a construction company's pool-service division.
Buzz chose to kick off the Pool Scouts business with an acquisition because it fit perfectly with its mobile business model. "We have no store front at all," says Kevin Wilson, CEO of Buzz Franchise Brands. "We want all of our businesses and franchises we offer to be operated from the [franchisees'] home."
And along with that acquisition came a list of about 30 customers, says Wilson. This allowed the new franchisees to get a leg up in the pool service industry.
But like every decision in life, the choice to acquire a business comes with drawbacks as well as benefits. There are issues, such as assumption of debt, the previous company's business reputation, and commitments (for purchases with certain vendors, etc.) that may not fit in with your company culture, says Brenda Murr, vice president of Mermaid Pool, Spa & Patio. However, she admits that if there had been any acquisitions available when they were looking to open their satellite location in Muncie, Ind., she would have explored the option. "Acquisition would be ideal if the company could be purchased at a reasonable price," says Murr. "How nice it would be to be able to add an existing customer base with minimal outlay of time, money and effort to entice the new customer!"